It is with unfathomable sorrow that I let you know my life companion of 48 years, partner in creativity and in the pursuit of happiness and justice, Mary Elizabeth (Liz) Fisher (née Turner), has been embraced by the wings of Isis Friday, September 25, 2020 at 11:28 AM PDT. She was 3 weeks shy of her 73rd birthday. Born in Cleveland Ohio, October 15, 1947 at 12:22 PM, she emigrated to California in 1970.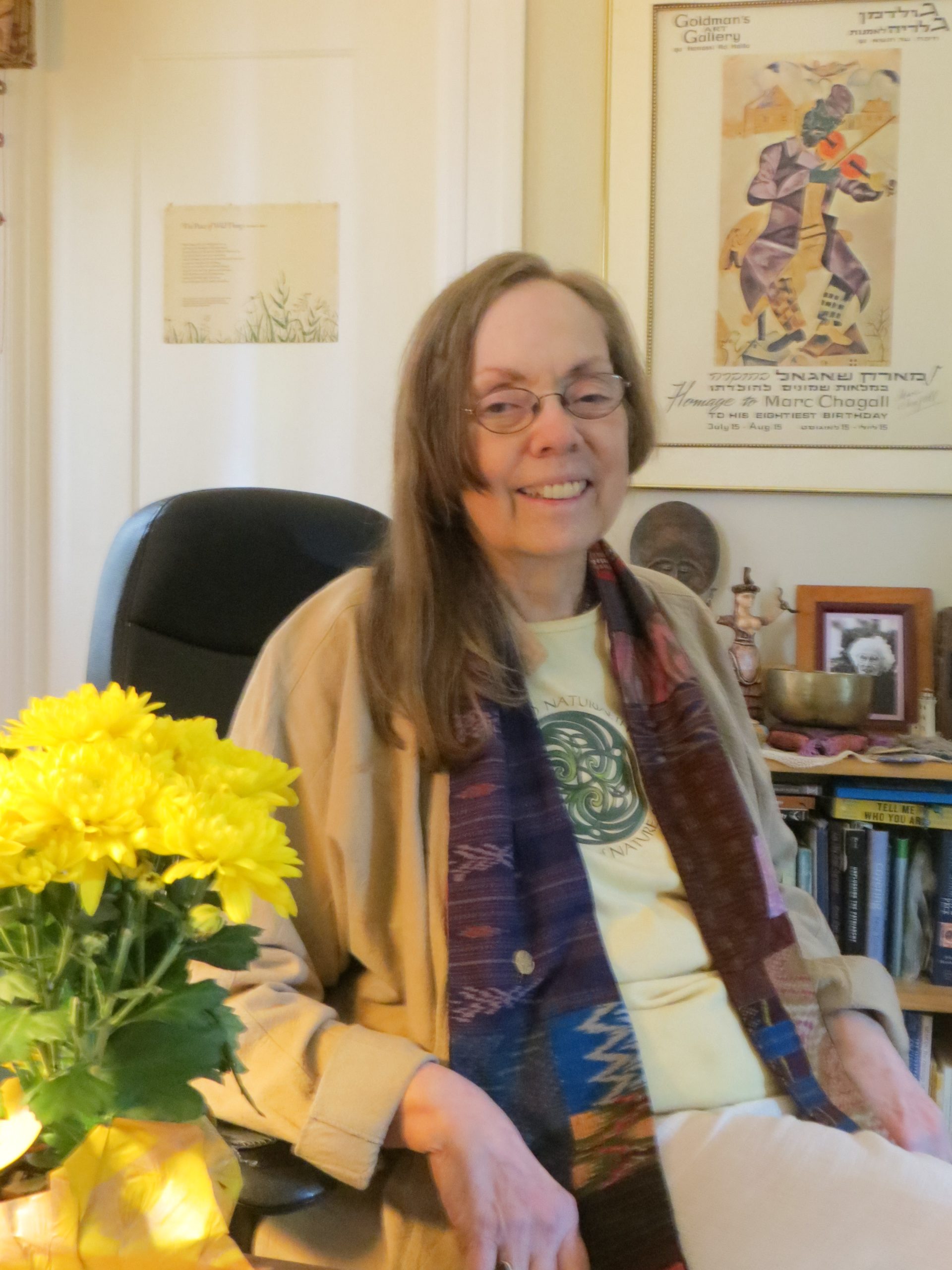 Tributes to Liz's legacy
Yana Castle: "Liz was a brilliant woman, a seeker, creator, folklore specialist, writer, loving wife of Bob and such a good friend and sister on the path."
Karen Tate: "A Wonderful Wonderful woman. A Creatrix. Dedicated, brilliant, nurturing, supportive, a Wayshower and Wise Woman. She will be greatly missed."
Kate Lewis Kissinger: "I am so sorry to hear this. Liz was a wonderful woman. I learned so much from her and received sage advice in times of great need. Her gifts were many, and she shared them generously."

Last picture of Liz and Bob together in their backyard. Photo taken Sept. 6, 2020 in Pacific Grove, Calif. She passed away from pancreatic cancer on Sept. 25, 2020 after 6 months in hospice. Blessed be. She was 72 years old.
Comments
Dear Bob, I enjoyed meeting Liz and you back when I was working on the Wheel. You came to a workshop I was presenting. It was good to keep in touch all those years. I hope that you are finding the treasury of love woven with Liz through all the years in your memories, and daily life. Much love and aloha.
Bob, Chris and I send our love to you! We enjoyed having you both as neighbors and getting to share in the adventures of everyday life. We send you our prayers and many memories of 214 10th St PG!
Bob – Liz was a totally amazing woman who left an indelible footprint of written spiritual history for women worldwide. Was honored to recommend her for the UUWF Ministry to Women Award earlier this year. I so treasured our friendship. I hope the many wonderful memories you have of her will give you strength and peace in the coming days.
Thanks for sharing this, Bob. I will always cherish the close friendship Liz and I shared. Such a wise woman. Blessings to you.
And from me, Bob. I wish you all best and pray for Liz with love.
Hi Bob so very sorry to hear of Liz's passing. You both helped me so much with my women heroes project. Liz was such a joy and an inspiration to me. I'm sure her spirit is watching over you. Be well and take care.
Bob, I have good memories of seeing both of you when I was in Monterey a few years ago.
I am so sorry about Liz. I sent a donation to the Women's Federation in her memory.
She definitely left a mark in the words she put together.
My thoughts are with you as you continue your journey.
Dear Bob, I am so saddened by this news. I'll never forget that you and Liz were one of the first people who warmly greeted me at UUSF when I walked in those doors. And I cherish all the great memories we shared working on social justice issues. And even though we saw far less of each other, over the years after you moved across the Bay, we'd occasionally run into each other at such venues as Sweet Honey and the Rock concerts. I feel privileged to have known Liz and I hold you in my heart. Lucky man to have such a special woman as your life partner! Blessed Be.