Women's Rights are Human Rights
by Elizabeth Fisher
The International Women's Movement is a passionate area of interest for me. In September, 1995, I attended the Fourth World Conference on Women in Beijing, China. Women and men from all over the world who were interested in full equality held two conferences, one for Non-Governmental Organizations (NGOs) and one for Official Governments. I attended the non-governmental portion of the meeting while the UUSC executive director and board president at the time attended the Official UN Conference.
Following these conferences, the Unitarian Universalist Service Committee (UUSC) published a book I co-authored with Linda Mackay, a constituent education specialist then on the staff of the UUSC entitled Gender Justice: Human Rights are Women's Rights.
The original book is no longer available.  However, any sections can be supplied upon request. Simply click Table of Contents to see samples from the book. If you are interested in any of these sections, contact Elizabeth Fisher at lizfisher@RiseUpandCallHerName.com and she will send you the information and exercises you request.
Available to download now is a guide which Robert Fisher and I have prepared that captures the essentials. It is an invaluable resource for self-education and informing others about the importance of human rights to women. Just click on this link.
CA

lifornia

W

omen's

A

genda
In June 1996, I facilitated the process used to gather input at a major participatory brainstorming conference of the California Women's Agenda (
CAWA

), a network of over 400 (at the time) participating women's groups in California, organized around the priorities of the Beijing Platform for Action. Below are three short videos of their recent work on Human Rights and Economic Justice.

CAWA is a state action alliance of over 600 organizations in California, working together to implement the Beijing Platform at the grassroots. CAWA is linking one million women and girls in collective action through real and "virtual" networks. CAWA is a network that is organizing — not an organization that is networking.
CAWA is part of WIN – Women's Intercultural Network. See their website for upcoming events and updates on their work in the following four areas: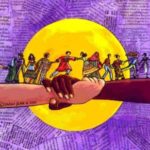 Calling the Circle is the fist step in our international strategy for linking women's organizations around the world for collective action on mutual concerns.

Cities for CEDAW

  Implementing the Convention on the Elimination of all forms of Discrimination Against Women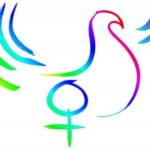 HUMAN RIGHTS POLICY

CEDAW, Julianne Cartwright Traylor, Chair, CAWA Human Right Policy

Published on YouTube Nov 2, 2016

Lenka Belkova, Associate Director, CAWA to CEDAW

Published on YouTube Nov 2, 2016

For history, resources and current activity of 60 US Cities, see the web at CitiesForCEDAW.org

WIN summary presentation on Cities for CEDAW

Reports:

San Francisco Peer Leaders to the UN Human Rights Commission CEDAW Committee, Nov. 13, 2015.

Women's Intercultural Network (WIN) Report to UN from the Civil Society sector of the Cities for CEDAW Campaign.

ECONOMIC JUSTICE

Economic Justice: Lenka Belkova, CAWA Policy Chair on Economic Justice

Published on YouTube Oct 30, 2014

California Women's Agenda (CAWA) 2010-1015, Economic Justice Report

"All work performed by women is important – paid and non-paid."

___________________________________________________________________________________________________________________________________
.